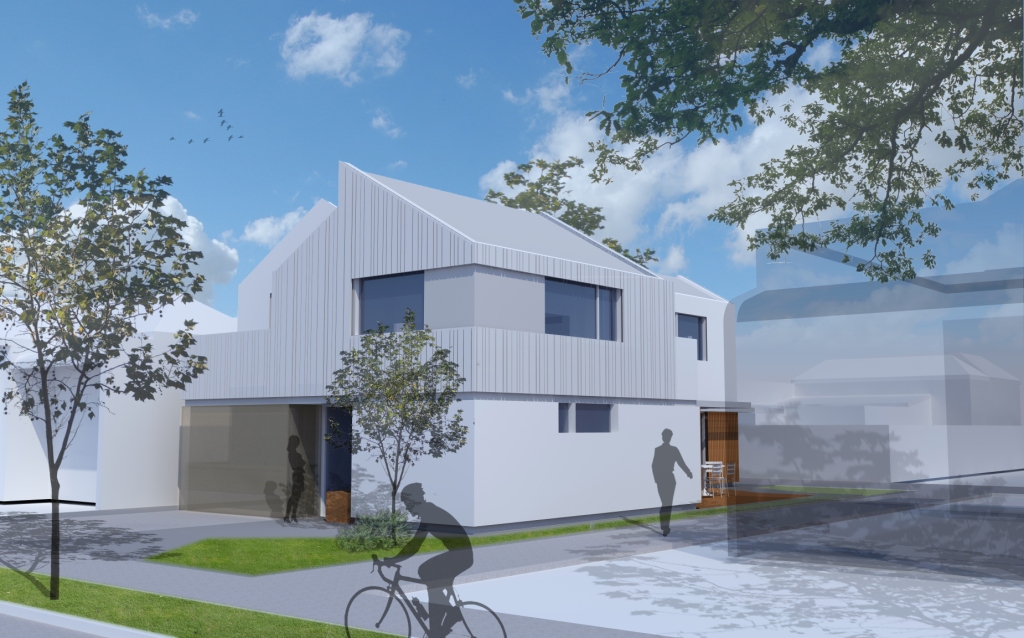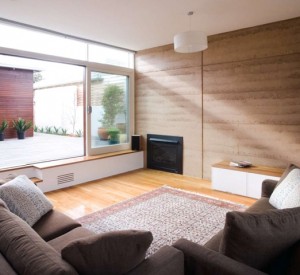 Looking beyond the smart design finishes such as the rammed earth wall, this house changes the way families live – and not just the nuclear family.
This house will suit your nuclear family from early days through to teenage years, help young adults saving for their own house or accommodate your parents.
And with space for a second entry door it can be easily split into two contained dwellings.
The second living/play room downstairs has an ensuite bathroom making the ground floor potentially a single bedroom separate discrete living space. The upstairs living room/rumpus room is plumbed and wired to incorporate a retro-fitted full kitchen if desired to create the second separate discrete living space upstairs. With ease a second front entry can even be included beside the current front door, and the up stairs partitioned off creating a separate residence.
This design achieves 8 stars in east west orientation blocks of land in Melbourne.
Downstairs: Open plan Living, dining, kitchen – easy visibility play room off kitchen / potential future ground floor bedroom – ensuite bathroom – toilet – laundry – incorporated two car garage
Upstairs: master bedroom with ensuite, walk in robe and balcony – rumpus / second living room with balcony and potential for kitchen – two more bedrooms – bathroom – toilet