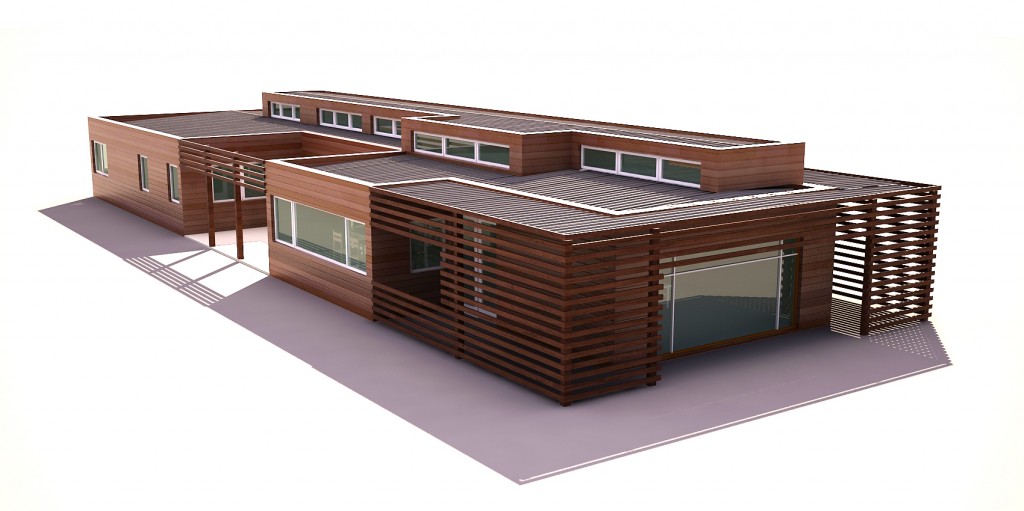 This home is based on a design from Award winning designers Lifehouse Design.
The natural timber cladding can be replaced with other cladding styles to suit your taste. The timber battens can also be altered as desired by the client.
This design achieves 8 stars in east-west orientation blocks of land in Melbourne.
3 bedroom – living – dining – study – bathroom & ensuite – laundry – fireplace – courtyard
8 star energy efficiency building – rainwater and greywater harvesting – energy and water efficient appliances and fittings – low embodied energy materials a standard – fume free materials used in construction – leading edge 'green' construction